Designer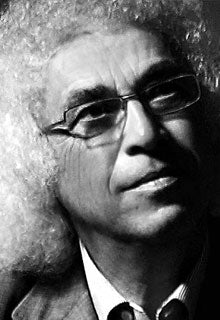 Vittorio Livi has always been a passion: glass.
The first company established by Vittorio Livi was "Fullet" to produce decorated glasses earmarked for the furniture industry. Then followed: Artiglass, Curvovetro, Cromoglass, Vellutart. In 1973, while he was setting up all these companies, he established "Fiam Italia", the first company able to perform curved glass furniture items, which most well known international designers cooperate with. Among these there are: Giorgetto Giugiaro, Enzo Mari, Philippe Starck, Ron Arad, Cini Boeri, Vico Magistretti, Makio Hasuike, Doriana and Massimiliano Fuksas, Daniel Libeskind, Oscar Dante Benini and others.
Fiam Italia, world-wide leader on one's field, distributes its own collection all over the world and some of its products are hosted by 25 international museums.
In 1988, together with Massimo and Alberta Ferretti, he established the "Montegridolfo srl" to reorganize the homonym walled-in suburb dating back to VII century b.C., which from being crumbling, has been brought back to its ancient brightness.
In 1992 he bought Villa Miralfiore, historical building in Pesaro dating back to 1260, which marked the historical stages of these places through the noble families who lived there; having become crumbling in the meantime, it was restored together with its original Italian-style garden.
 A part of "Villa MIrafiore" was used as museum to host glass works produced by himself in cooperation with some artists such as: Gianni Colombo, Arnaldo Pomodoro, Enrico Baj, Walter Valentini Danny Lane, Umberto Mariani, Eugenio Carmi, Luigi Veronesi, Bruno Munari, Oscar Piattella, Vasco Bendini…
+ Read More