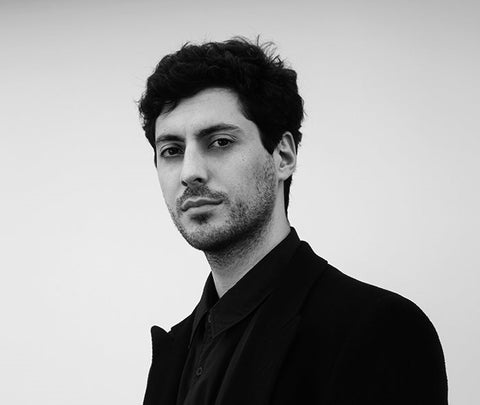 Collection:

Guglielmo Poletti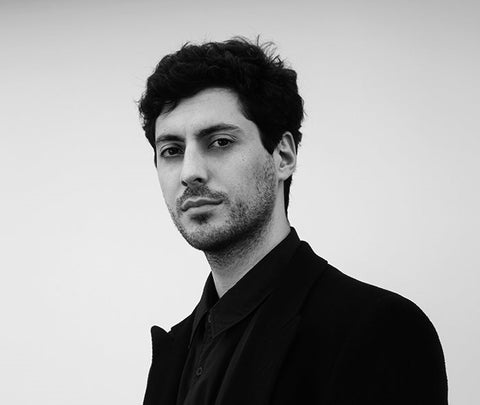 Guglielmo Poletti (b. 1987) is an Italian designer. He founded his practice in 2016 after graduating from the 
Design Academy Eindhoven, where he earned an MA in Contextual Design. Currently based in Milan, his studio 
covers a variety of projects that range from custom pieces and limited edition series, to collaborations with 
the industry.


From the very beginning Poletti has developed a truly consistent language, built around solid criteria. 
Deeply rooted in a hands-on investigation, his research explores the limits of materials in relation to their 
use, challenging our perception by questioning the notions of balance, precariousness and structural 
strength. Characterised by the extreme purity and apparent simplicity, his elementary constructions stand 
as metaphors of solved complexity, referencing minimalist sensibilities through their architectural qualities. 
In his works, the manipulation of subtle details can lead to unexpectedly powerful outcomes, allowing him to 
achieve a significant impact through minimum interventions. Grounded on a 'thinking by doing' philosophy, 
his approach entails an experimental attitude, where intuition plays a central role in order to ensure strong 
coherence within the process.


Poletti's works have been published and presented internationally, and over the last few years his studio 
received commissions by several clients including Galleria Rossana Orlandi, SEEDS London Gallery, Desalto, 
Decoratori Bassanesi, Arven AS, Wallpaper* Magazine. The prototype of his 'Equilibrium Stool' has been 
acquired by the Design museum Gent for their permanent collection, while his first industrially produced work 
– the tile collection 'Segments' – has been awarded with the 'ADI Ceramics & Bathroom Design Award' as the 
most innovative product presented at Cersaie 2018.


In 2018 Poletti was selected among the six young designers winners of the Italian 'Rising Talent Awards' 
at MAISON&OBJET in Paris. At the same time he was shortlisted for the 'Officine Panerai Next Generation 
Designer of the Year', part of the 2018 edition of the 'Wallpaper* Design Awards'. In 2019 he has been 
nominated 'Young Talent of the Year' by Elle Decor Italia, which shortlisted him for the 'EDIDA – Elle Deco 
International Design Awards'.
+ Read More
Products From Guglielmo Poletti