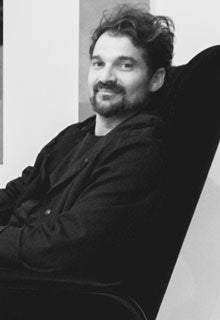 Collection:

Jaime Hayon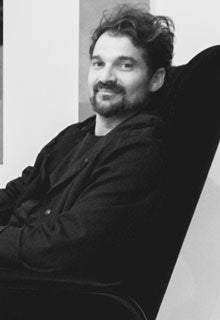 The Spanish artist and designer Jaime Hayon was born in 1974 in Madrid. After his industrial design studies in Madrid and Paris, in 1997 he became part of the Fabrica, founded by Benetton design and communication academy in Italy, where he led the design department until 2003.
In 2000, Hayon founded his own studio and dedicated himself entirely from 2003 to his personal projects. Today he is one of the world's most respected artists. His works are in the permanent collections of some of the most prestigious galleries and museums: the MAK Vienna, the Design Museum London and the Centre Pompidou in Paris - just to name a few. His passion for handicraft techniques has led to collaborations with renowned traditional companies. His creativity knows no bounds: He designs furniture series, lamps and accessory collections, designed interiors for restaurants, stores and hotels. His work has appeared in the most prestigious art and design publications in the world. He has received numerous awards, including: "Best Installation" (Icon Magazine), "Breakthrough Creator" (Wallpaper Magazine), the Elle Deco International Award 2006 and 2012, "Best International Designer 2008" (Elle Deco Germany), "Best Designer 2008 "(Elle Deco Japan)," Designer of the Year 2009 "(AD Russia), Maison& Objet Designer of the Year 2010 and more.
The Times Magazine included Hayon as one of the 100 most important artists of this time. Wallpaper Magazine designated him as one of the most influential artists. Hayon currently operates offices in Italy, Spain and Japan. Jaime Hayon is known to approach time-honored shapes with creativity and curiosity, to question them and then redefine them with an amazing sense of ease and light-heartedness. Hayon cherishes admiration for the period of the Wiener Werkstätte, the era of Josef Hoffmann, who brought a new freshness into the buildings of the Viennese bourgeoisie with his holistic approach to the early 20th century.
+ Read More
Products From Jaime Hayon