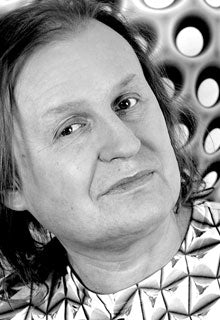 Collection:

Mac Stopa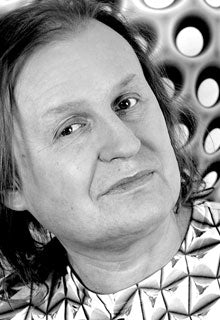 Mac Stopa, founder of Massive Design, is an award-winning architect and designer, whose work spans several design disciplines: architecture, interior design, industrial design, graphic design, art and fashion. Massive Design's clients include, among others, Google, Samsung, BMW, Unilever, Pernod Ricard, Bacardi-Martini, Cargill, AstraZeneca, MasterCard, Credit Suisse, Viacom, PwC and EY.
Mac's architectural works include the futuristic building housing the Genesis restaurant; and Art Walk, an organic-shaped open-air art gallery. Both are part of European Square located in downtown Warsaw, which also includes the Warsaw Spire office complex for which Mac designed the buildings' modern lobby interiors, including the award-winning lobby interiors of the Warsaw Spire "A" Tower with organic walls, doors and modular ceiling custom designed using GRG technology (Red Dot Design Award 2017). Other awards received for the above-mentioned works include the Best Office & Business Development Award at MIPIM 2017; The Architectural Prize of the Mayor of Warsaw for Best Public Space 2017, and Best of Year Award 2016 for Art Walk bestowed by New York-based Interior Design magazine.European Square was developed by Ghelamco, for whom Mac also designed the award-winning interiors of the Ghelamco Arena in Ghent, Belgium.
In the area of industrial design, Mac has designed products for a range of companies including A.S. Création, Bolon, DuPont™,Cappellini, Casali, Casamania, FIAM Italia, Italcementi, Laminam, M2 Carpets, Milliken, Mohawk Group, Mosaico Digitale, NMC, Nowy Styl Group, SIX INCH, Profim and Tonon, among others. Since 2013, Mac's designs have received over 90 international design awards, including multiple Red Dot Design Awards (among them, a Red Dot: Best of the Best 2016), GOOD DESIGN™ Awards, Interior Design Best of Year Awards, Interior Design HIP Awards, ICONIC AWARDS: Interior Innovation (among them, a Best of Best Award 2017), German Design Awards, and an iF Award. In June 2017in Chicago, the International Interior Design Association (IIDA) awarded Mac Stopa the IIDA Titan Award, which recognizes significant contributions to the Interior Design profession.In January 2018in Paris, Mac received an IIDA Global Excellence Award for his design of the Immaterial Dream Interni Press Office installation, part of the2017 Interni Material-Immaterial exhibition. AtNeoCon in Chicago, Interior Design magazine awarded Mac the Product Designer HIP Award 2018. In November2018in Warsaw,Mac received the prestigious Badge of Honor for Merits for Inventiveness bestowed by the Prime Minister of Poland.
Mac's designs emanate from his fascination with mathematics and geometry. His passion for modularity, sculptural shapes and digital art drive him to create modular objects for serial production that introduce innovation to the market and allow the user to interact with and adapt the objects to the required functionality or character of a space. His industrial designs, including furniture, lighting, flooring, fixtures, wall coverings, textiles and other products and finishes, are a hybrid of ideas, technologies and cultures, sometimes mixed in experimental ways. From furniture to apparel, to electric guitars, to building elevations, he often uses energizing bold colors and 3D graphics to design progressive objects that evoke positive emotions.
Mac also designed the Hybrid Collection table installation for DIFFA's Dining by Design New York 2015 and several installations as part of Interni's exhibitions during Milan Design Week, including FLOW (2012); Interni Hybrid Press Office and Parabola Collection (2013); Waves of Creativity Press Office (2015); Design Without Borders Press Office (2016); Immaterial Dream Press Office (2017); and Human Rooms Press Office (2019).
Mac's designs have appeared in international press, film and music video. In 2018, his Tapa poufs made their film debut in the internationally distributed film Loroby Oscar-winning Italian director Paolo Sorrentino. Tapa was selected by film set designer Giulia Busnengo for use in the scene set in the garden of Silvio Berlusconi's villa in Sardinia.In 2019, the interiors of the Warsaw Spire and the Drum chairs designed by Mac Stopa for Cappellini appeared in Natalia Kukulska's music video Rekonstrukcja. Mac is also an electric guitar player and music composer.

+ Read More
Products From Mac Stopa