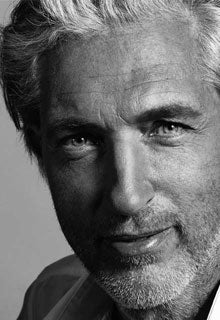 Collection:

Marcel Wanders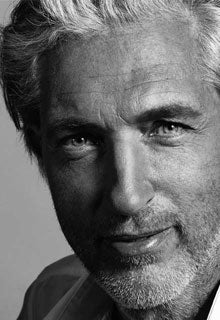 Marcel Wanders is the Dutch designer who has created the two mirrors in curved glass Pop and Lollipop for FIAM.

Wanders was born in 1963 in Boxtel, Netherlands. He attended the academy of Eindhoven for a short period of time and he graduated with honors at the Institute of Art of Arnhem in 1988.

Marcel Wanders opened his studio in Amsterdam in 1996 and nowadays he is considered one of the best studios in the world in the field of product and interior design.

Led by Marcel Wanders and supported by Gabriele Chiave from 2014 as creative director, Marcel Wanders Studio hires 52 experts in communication and design in an environment where it's always possible to breath and experience creativity.
Marcel Wanders Studio works in partnership with prestigious brands such as Alessi, Baccarat, Bisazza, Christofle, Kosé Corporation/Cosme Decorté, Flos, FIAM, KLM, Hyatt Hotels Corporation, LH&E Group, Louis Vuitton, Miramar Group, Morgans Hotel Group, Puma e Swarovski.

The 27 years of Marcel Wanders in the world of design were celebrated in some of the most renowned museums of art and design; such as Centre Pompidou, Cooper-Hewitt National Design Museum, Metropolitan Museum of Art, Museum of Arts and Design in New York, Museum of Modern Art (MoMA) and Stedelijk Museum in Amsterdam.
 
The philosophy of Marcel Wanders' approach to design 
As Marcel Wanders stated; his mission is " to create an atmosphere of love, to live with passion and to turn dreams into reality". He believes that the designer should provoke and touch but at the same time it does never stop to amaze with its authenticity and its challenge in elevating the human spirit and to entertain.
The main concern of Marcel Wanders is to bring the human touch back to design by leading it to what he calls "the New Age" of design where the designer, artisan and consumer are reunited. In his creative process, Wanders challenges dogmas of design preferring an holistic approach to a technocratic one. In this universe, the detachment of the industrialization is replaced by poem, fantasy and fascination of different periods that are brought back to life in modern times. 

+ Read More
Products From Marcel Wanders