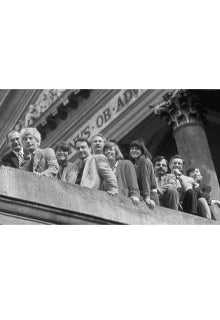 Collection:

Studio 65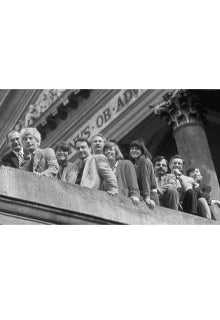 It was founded in 1965 in Turin as an avant-garde experimental collective of architects, designers, poets and artists. Its founders were Franco Audrito, Roberta Garosci, Enzo Bertone, Paolo Morello, and Paolo Rondelli.
Studio 65 played an important role in the Radical movement in Italian design in 1960-70s. Some of the most famous products designed by them is the Bocca sofa and Capitello chair. Other notable projects include the Leonardo sofa, which became one of the icons of the Radical Design movement, interior design of the Casa Canella apartment, the Palladian Villa, as well as the Barbarella night club. Other members of the Radical design movement from Turin were Piero Gatti-Cesare Paolini-Franco Teodoro, LIBIDARCH, Ceretti-Derossi-Rosso, Guido Drocco, Franco Mello, and Piero Gilardi.
Towards the end of the seventies the collective broke up and Audrito and Sampanitou - keeping the name Studio 65 - started an Architectural and design activity base in Arab countries, in parallel with a work of re-edition, rediscovery and contamination of some of the most iconic pieces of their production and creation of unique pieces, often produced in collaboration with iconic Made in Italy companies such as Gufram and Savio Firmino. Currently the firm has offices in Turin, Jeddah, Riyad and Bali.
+ Read More
Products From Studio 65
Bocca