Designer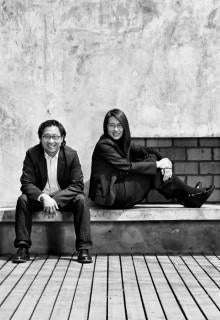 Lyndon Neri and Rossana Hu founded the neri&hu Design and Research Office in 2004 in Shanghai in order to take on international architecture and design projects. Together they have become one of the most dynamic design forces in China today.
The two architects began their studies in Berkeley, California. Lyndon Neri went on to earn his master's degree at Harvard. For over ten years he was a partner, and project manager for Asia, at Michael Graves&Associates in Princeton and also worked for various New York architecture firms. Rossana Hu continued her studies with a master's degree in architecture and urban planning from Princeton and worked in the architecture studios of Michael Graves&Associates as well as various major architecture firms in New York City and San Francisco.
In addition to their architecture and design office, Neri and Hu are the founders of Design Republic, a concept store for outstanding international design in Shanghai. Both architects are also active designers and have created products for a number of European companies such as Mooi, Lema, BD Barcelona and Meritalia. Under the brand 'neri&hu', they sell their own product line, for which they have received multiple international awards. Lyndon Neri and Rossana Hu have taught at Princeton, Harvard and the University of Hong Kong. They are joint editors of a book titled 'Persistence of Vision', the first in a series of publications dealing with architecture and urban planning challenges in Chinese mega-cities.
+ Read More
More Products From Neri & Hu