Designer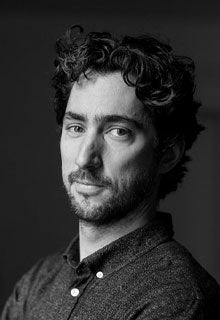 Jorre van Ast was born in 1980. He studied Industrial Product Design at The Hague University of Applied Sciences then spent two years working at the Flex industrial design studio in the Netherlands before continuing his studies at the Royal College of Art in London, completing the Design Products course in 2006.
Straight after leaving the RCA Van Ast started working as independent product designer at the OKAY studio, a collective studio in North London. The OKAY studio is not an organised company or brand and its members do not necessarily design together or even work together. They were drawn together by the desire to share a space in which creativity could flourish and to build on each other's knowledge and skills.
Jorre Van Ast started running the Arco design and development studio in 2007. He was appointed as Creative Director in 2009 and took over as director of the company in 2011. He now has the task of preserving the much-loved Arco style and is doing this in his own inimitable way. Under his guidance the furniture collection, which still includes many of the best-selling pieces designed in the past, is slowly but surely being expanded and acquiring an even more distinctive signature. Innovation and sustainability are still key principles and there is still the same uncompromising commitment to a very high standard of quality and the art of furniture making.
+ Read More