Designer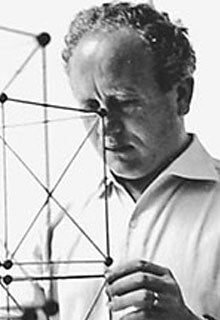 Fritz Haller (born 23. October 1924 in Solothurn/Switzerland) is perhaps the best example of an architect who has successfully transferred their architectural competence into furniture design.
Many architects have been successful, but few so successful as Fritz Haller. After qualifying as a draftsman Haller initially gathered experience through short engagements with numerous Swiss architects before traveling to Rotterdam to help work on post-war re-building projects.
In 1949 Fritz Haller returned to Solothurn where he began working in his father Bruno's architecture firm. Defining in Haller's work – be it his architecture or his furniture – is his use of extendable and repeatable quadratic modular systems; a sort of building block system. Early Haller works such as the Kantonsschule, Baden from 1960 or the 1957 Weststadtschulhaus in Solothurn beautifully demonstrate the Haller approach to design. Fritz Haller's based his work on three systems; the "mini" for private houses and offices, "midi" for taller buildings and "max" for industrial complexes. All three systems are based on the same steel frame construction principle, just at varying scales.
In 1963 at the bequest of Ulrich Schärer Münsingen (born a local producer of metal products, Fritz Haller extended his mini/midi/maxi system to furniture design, and in doing so created the now world famous System USM Haller. Based around a system of steel tubes, steel panels and, most importantly, a chromium plated brass ball, the USM Haller modular furniture is without question the design for which Fritz Haller is most famous for.
The  architect Fritz Haller passed away on October 15, 2012.
+ Read More
More Products From Fritz Haller