Designer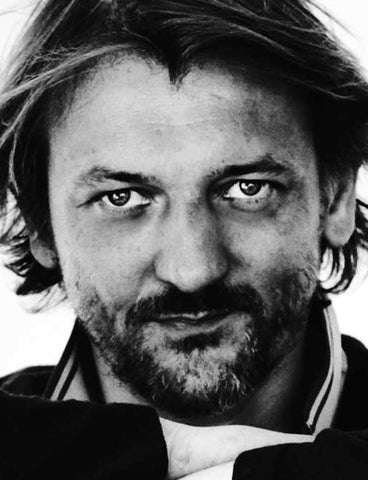 Xavier Lust is a internationally renowned designer. He has created for Fiam Graph desk in curved glass and Caldeira mirror.
He was born in 1969 and studied Interior Design at the Institut Saint Luc, before starting his own studio in Brussels, the Xavier Lust Design Studio, dealing with four different sectors of design: Furniture and industrial production, limited editions and pieces for art galleries, interior design and industrial and urban design. In 2000 Lust started to design for MDF Italia, an ongoing relationship which was the start of his collaboration with leading international producers such as Driade, De Padova, Baleri Italia and Extremis. 
His work is clearly identifiable through the visible tension he gives to his objects, and the curves inspired by his innovative (de)formation process of metallic surfaces. He has received dozens of awards including Compasso d'Oro. His work has appeared in over 50 exhibitions and is a regular feature in international design publications. He is a regularly invited guest lecturer at leading art and design institutions around the world. " A wonderful aspect of Xavier's work is the illusion of lightness and motion," writes the Russian critic Olga Bozhko. "In his designs he manages to express what seems to be impossible. It seems as though his works are not created; they are born."
+ Read More