Designer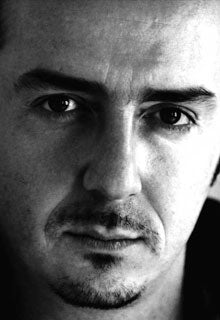 Roberto Paoli , a designer from the Marche region, has collaborated with Fiam for several years and he has designed for the company various pieces of furniture in curved glass: Mir mirror available also with lamp, Luminare drawer unit and Vogue magazine rack.

Roberto Paoli was born in Ancona and obtained his degree in Architecture at the University of Florence in 1994. Thereafter he decided to devote himself to the design of objects. Therefore he went back to his birthplace, a territory full of productive realities, a good training for young designers.  

During these years, Paoli studied some techniques such as plastic injection moulding and glass bending. He collaborated with some famous Italian brands such as Fellowes (office products made of plastic), Fiamitalia and Liv'it (curved glass furniture). Thanks to these collaborations, Paoli obtained technical and methodological knowledge, which helped him to shape his own idea of design: he thinks that functionality and technology have to merge with the shape of objects, which is always influenced by the materials. 

+ Read More