Designer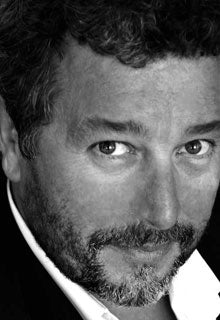 Philippe Starck was born in Paris in 1949 and studied first at Notre Dame de Sainte Croix in Neuilly and then he obtained his degree at Ecole Nissim de Camondo in Paris. Architect, interior designer and designer, Starck is active in every field. 
In 1989 he created the Asahi and Nani Nani buildings in Tokyo. In just one year, 1991, he designed a building in Osaka, ten buildings in Los Angeles, the "Angle Building" in Antwerp, in Belgium and an entire district in Paris. 
As interior designer, in 1982 he designed the current layout of the Elysée, in 1984 the Café Costes and in 1985 the Manin in Tokyo. 
As well as collections of furniture for French, Italian, Spanish, Japanese and Swiss companies, he has created the Fluocaril toothbrush, bags and suitcases for Vuitton, street furniture for Décaux, bottles for Glacier, sailing-boats for Bénéteau, vehicles, cutlery and tableware and computers. 
He received a lot of awards during years such as Designpreis, Design Plus, iF Design Award, Red Dot Design Award, Good Design Award e Compasso d'Oro.
+ Read More