Designer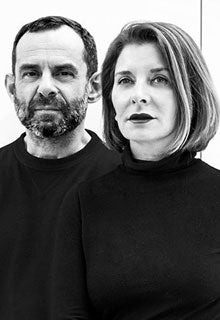 Roberto Palomba and Ludovica Palomba Serafini, architects and designers, have been working together since 1994. After graduating in architecture at the University of Rome, they founded the Palomba e Serafini Associated Studio, based in Verona. The Studio deals primarily with architecture, design, art direction, communications and marketing consulting. 
They collaborate with several international leading  design companies and their projects have been awarded with several international prizes.
The architect Roberto Palomba's been working as professor at the Polythecnic of Milan - Industrial Design Department - since 2003.
+ Read More
More Products From Ludovica + Roberto Palomba