Designer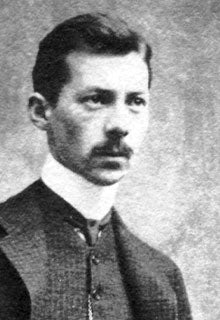 Richard Herre was born in 1885 and studied architecture in Stuttgart and Munich. In particular before World War I, he struck up close friendships with artists in the Hölzel circle and protagonists of Modernism such as Oskar Schlemmer and Willi Baumeister. He was a member of the artists' association "Üecht", for whom he acted as press officer. Together with Richard Döcker, Hugo Keuerleber and Gustav Schleicher, he became a champion of New Objectivity.
As a member of the German Werkbund, he was involved in the Werkbund exhibition "Die Wohnung", namely the Stuttgart's Weissenhof Estate, in 1927. He didn't contribute a building here, but rather masterminded the interior architecture for the house designed by Max Taut, with his work considered to be an imaginative contribution to Modernism.
As an architect, Herre designed just one building, concentrating primarily on the interior architecture. In this regard, he was strongly influenced by the ideas of Adolf Loos, but also by the holistic design ideal of Japanese homes. He created the interior design of numerous private residences, schools and businesses, as well as the Robert Bosch Hospital and Stuttgart's Ministry of the Interior. For these, he designed furniture and lighting, but also textiles, thus creating complete interiors.
However, he also worked repeatedly as a graphic designer, creating book covers or the famous poster motif for the Werkbund exhibition "Die Form" in 1924. He also composed a number of essays and poems and translated Le Corbusier's "Modulor" from French to German.
Richard Herre died in 1959, however his highly versatile oeuvre, and his championing of the ideas of Modernism have recently been rediscovered. This is primarily due to his son Frank Herre, an architect who has studied his father's work intensively and his grandson Max Herre, who is well known as a member of Stuttgart-based hip hop band "Freundeskreis". The re-editions from e15 are the first of Herre's designs to be reproduced almost a century after their creation. They demonstrate that compelling designs from early Modernism can still fit perfectly into our present day.
+ Read More