Designer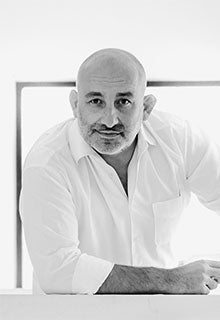 Jean Marie Massaud graduated at ENSCI in 1990 (National Institute of Industrial Design); after his first intuitions, he longed for synthesis, reduction and lightness. His interest concerned various aspects of design: from furniture to industrial products and accessories.
In 2000 he opened the studio Massaud and started to extend his activity to architecture and development strategy. He worked in the most varied sectors, from B&B Italia, Axor Hansgrohe, Lancome, to Renault.
With his creations he aims to shape man and the surrounding environment. This unlimited inventor is committed, also politically, and tries to turn any project into an experience of life and economic scenery where desire and responsibility come together.
+ Read More
More Products From Jean Marie Massaud