Designer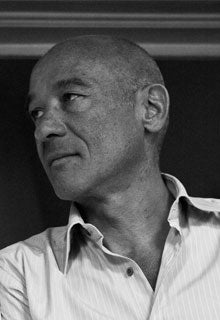 Francesco Rota is an interior and product designer based in Milan. He was born in 1966, graduated in product design at Art Center College of Design in 1994, La Tour de Peilz (Switzerland), and in 1998 opened his own studio in Milano where he doesn't limit his work within only one field. The secret to his long-lasting success lies in the wide scope of his interests: product, furniture, lighting, showrooms, offices, residential interiors, events, etc. In 2004 he lectured in a master's program at Istituto Europeo di Design in collaboration with Magis. In 2013 he was appointed creative director of Lapalma. Apart from introducing new products for the brand, he aims at strengthening their positions in the most demanding world markets – Europe, North America and the far East. Over the years Francesco has collaborated with a number of widely recognized brands such as Bals Tokyo, Barilla, Driade, Fiat, Frag, John Richmond, Knoll International, Lapalma, Lema, Living Divani, L'Oreal Paris, Malo, Martini & Rossi, Mercedes Benz, Moroso, Paola Lenti, Oluce, Versus.
Francesco's long-term collaboration with Paola Lenti and Lapalma has been extremely productive. He was awarded three honorable mentions for the Compasso d'Oro with 'Linea' and 'Island' and 'ADD', which are today in the Historical Collection of the ADI Compasso d'Oro Award. 'ADD System' was among the nominees in 2017. The products 'Kanji' and 'Move' were awarded The Good Design Awards in 2016, and 'Uptown' in 2017. Same year 'Screen' was awarded WallPaper* Design Award and 'Agio' won the Archiproducts Design Award. Francesco is a winner of the German Design Award with the products 'Move' and 'Kanji' while with 'ADD' and 'Daydream' he received a special mention; a winner of The Red Dot Design Award with 'ADD', 'Move' and 'Kanji' in 2016 and Red Dot 'Best of the Best' with 'Uptown' in 2017. He was awarded Muuuz International Design Award with the products 'Frame On' and 'Smile' and Interior Design Best of the Year 2014 Award with the product 'Cloud'. In 2013 Francesco was a finalist for the Wallpaper Judges' Award in the section 'Designer of the Year' and in 2015 he was selected among the Top 200 designers of the year by Architonic.
He has taken part in several exhibitions held at: St. Etienne Biennale du Design, Hannover Messe, Triennale di Milano, Reggia di Venaria Reale Torino, Moss New York, Material Connection New York, Biennale di Architettura Venezia, Royal Academy of Arts London, The Merchandise Mart Chicago, Miami Design District, Biltmore Fashion Park Phoenix, Bellerive Museum Zurich. In addition, he has done spatial installations for Daimler Chrysler_Mercedes Benz during the 8th International Exhibition of Architecture in Venice at The Corderie dell'Arsenale in 2004 and the 'Terrazza Martini' for Martini&Rossi during the 62nd International Exhibition of Cinematography Art in Venice in 2005.
The authentic values of Italian design - comfort, simplicity, functionality and visual appeal, are an integral part of Francesco's philosophy and are present throughout all his works. He often finds inspiration in the beauty of the industrial production processes as well as in the aesthetics of popular iconic designs.
Francesco's products could be described as elegant, pure forms unaffected by time and fashion. He designs for various companies and environments but always with innate feeling for composition, delicate taste for colour and focus on functionality. His works are aimed at complimenting their settings and contributing to the general feeling of comfort. This design effort is greatly appreciated not only by his partners but also by the audience, a fact that is evident in the increasing interest in his work.
+ Read More
More Products From Francesco Rota