Designer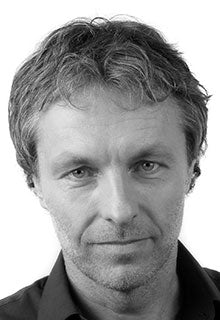 Arian Brekveld (Apeldoorn 1968) graduated from the Eindhoven Design Academy in 1995. After working for two years at Ontwerpwerk in The Hague, he has been an independent designer since 1998, working from his studio in Rotterdam.

Brekveld designs are characterized by bright, clear lines. The result is an almost sober design with a timeless value, which is partly defined by a thorough examination of form and a tasteful and intelligent use of color and material. This characterizes Brekveld's specialty: a combination of an idea and an innovative, professional execution that leads to the very attractive, seemingly simple and always very functional products, that often, on reflection, turn out to have a second layer, an added value.

Brekvelds Designs belong to collections of New York Moma, San Fransisco Moma, Boijmans van Beuningen Rotterdam, and the Amsterdam Municipal Museum.
+ Read More
More Products From Arian Brekveld