Designer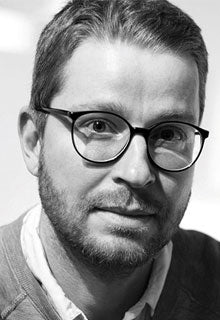 Marco Dessí lives and works in Vienna. He studied Industrial Design at the University for Applied Arts in Vienna. Since the establishment of his own design studio in 2007, he has been responsible for many projects with a number of acclaimed Austrian companies, such as Lobmeyr and Neue Wiener Porzellanmanufaktur Augarten.
Dessí's approach is practical and cooperative, with design taken to be an interactive process. He is not committed to any particular style, preferred material or unified formula, but rather regards designing as a trade characterized by a deep understanding of materials, processes and how the two are linked. In his work, Dessí values transparency in terms of a consistent link between the process of designing and the actual conditions of production.
The effort to create a perfectly designed object manifests itself in an uncompromising unity of function, construction, and aesthetics; precise relations of form and dimension are just as relevant as are intelligent combinations of materials and a well-considered, detailed concept.
+ Read More
More Products From Marco Dessí